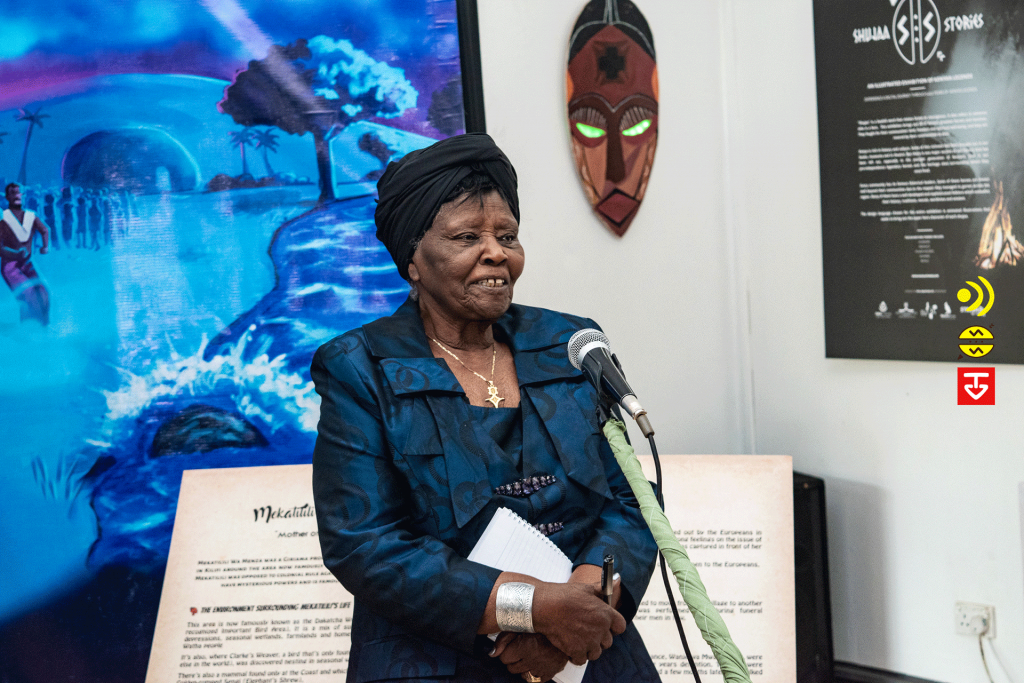 "Shujaa" is a Swahili word that means brave or courageous. It also refers to someone who is a hero. This exhibition brings out 28 of Kenya's greatest heroes and heroines. They fought for their communities' land, freedom and spiritual well-being; and they are revered by their communities to date.
Kenya is rich in history and culture. Some of this richness has been brought out in our books, museums and in theatre. But there is one major section of our history that has been left out, especially to the younger generation of Kenyans, that is our pre-independence legendary heroes and the heritage sites surrounding where they once lived.
Every community has its famous historical leaders. Some of these heroes are known well beyond their communities due to the respect they managed to garner across the region. Many of them have a well developed and sophisticated folklore which embodies their history, traditions, morals, worldview and wisdom.
The design language chosen for the entire exhibition is animated illustrations that seeks to bring out the super hero character of each shujaa.
The exhibition themes include:
Warriors
Prophets
Power Holders
Diviners
Royals
Our Partners
This exhibition was made possible through the support of National Museums of Kenya, Nature Kenya and Tatu Creatives Ltd.
Meet the Entire Team
Tatu Creatives Ltd acknowledges the immense support received from these various teams.
Tatu Creatives Team
Masidza Galavu
Jeff Muchina
Exhibition Artwork and Installation Items
Tatu Creatives Team
Martha Shavuya
Jeffrey Onyango (also known as @jcreativesmynd)
Ray Balongo (Cultural Heritage)
Leonard Kateete
Sam Abasila
Sebastian Kiarie
Emmanuel Kariuki
Samuel Mwiti (NMK)
Exhibits and Creativity Gallery Team
Research and Story Production
Tatu Creatives Team
Brian Kiraga
Suzanne Wanjaria (NMK)
James Nyagah (NMK)
Paul Gacheru (Nature Kenya)
Lights and Wiring
Stream Wi-Fi
Exhibition Setup Team
Pricillah Mbai and Exhibits Section Team
Creativity Gallery Team
Wasai Kitatu
Phillip Msangu
Jeremy Joseph Ng'ari
National Museums of Kenya
Antiquities, Sites and Monuments
Nairobi National Museum
Exhibits Section
Cultural Heritage
Public Programs
Audio Visual
Maintenance
Photography / Videography
Juelz Laval (@juelz_chapapicha)
Special Guests
Muthoni Likimani
Timothy Arinaitwe
SPECIAL THANKS TO
Nairobi National Museum Management
Nature Kenya
---
---