The International Inventories Programme (IIP)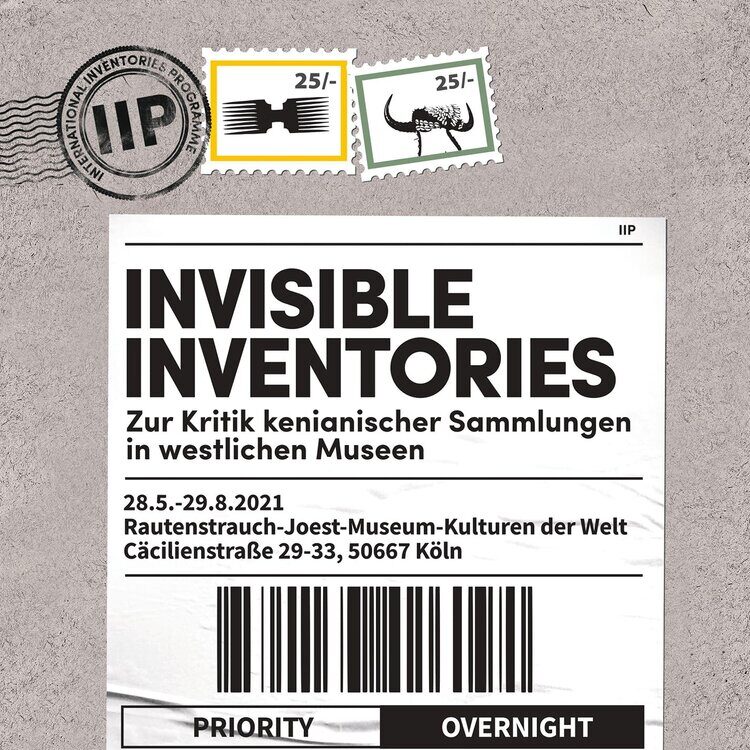 Invisible Inventories is a project that explores the questions of the missing cultural objects in Kenya and reflects on this loss through art, research, inquiry and collaboration. These objects are being kept in western museum and there's demand for having them back in Kenya and other African countries.
Our team, known here as Tuzi Creatives ( Martha Shavuya, Brian Arome, Wachera Njaramba, Njeri Muchina, Clare Ng'ang'a and Julez Laval) were tasked to create artworks depicting the missing objects. 'Displaying Absence'.
The artworks have futuristic elements to bring out the cultural and conservation messages attached to these objects today and the importance of their physical presence in their home environment.

The IIP exhibition was held in Kenya and in Germany in collaboration with National Museums of Kenya , Goethe Institut, The Nest Collective, Shift collective and Rautenstrauch-Joest Museum.