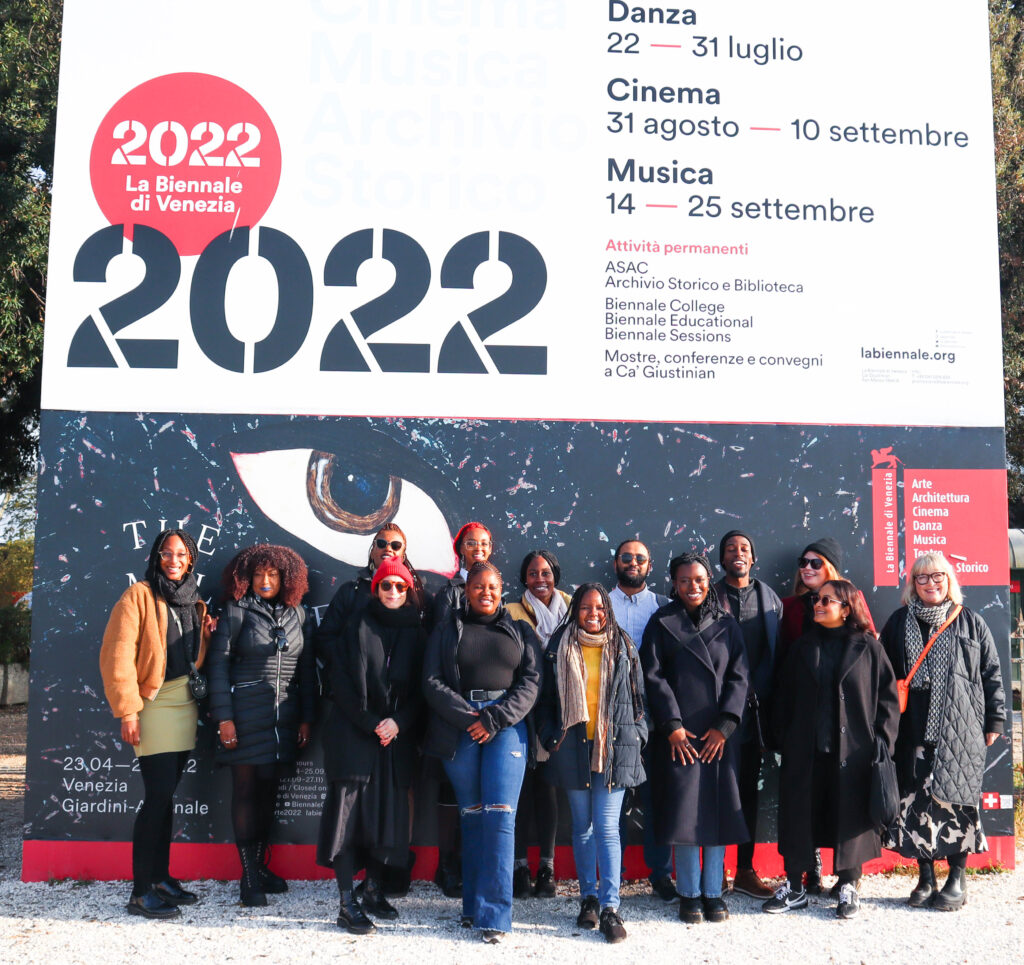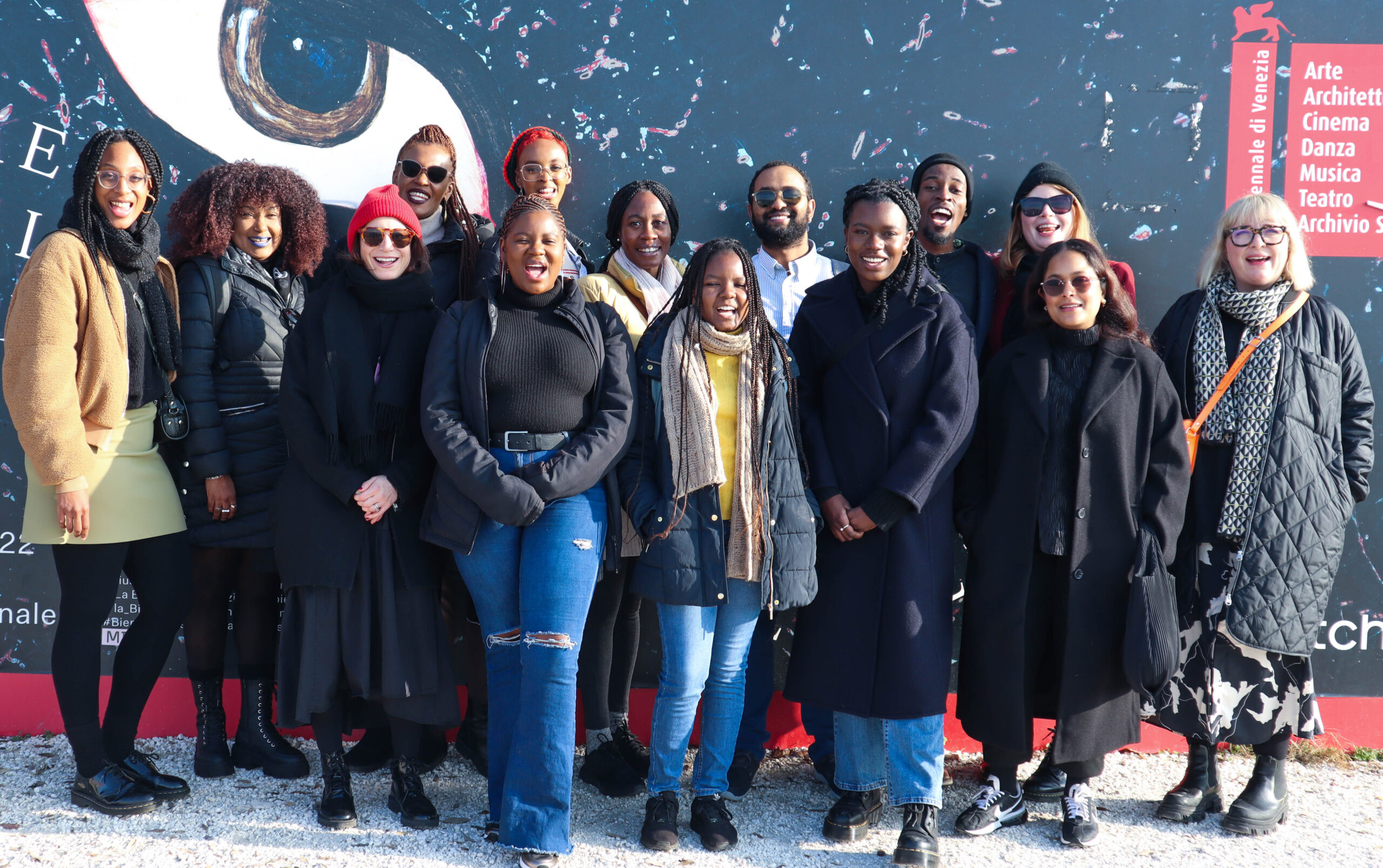 Venice, the city of canals!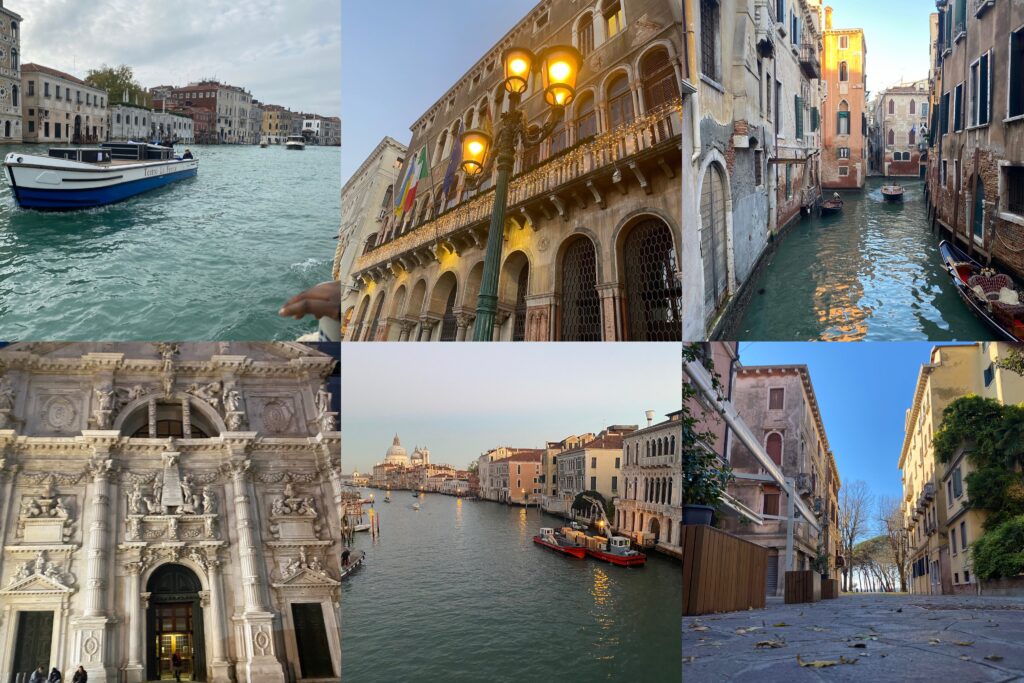 The Venice Biennale Delegation Experience by Martha Shavuya Galavu
"It was edifying to interact with other professionals in the arts on the current state of art and curating in emerging market economies. I was able to contribute to critical discourse on artistic production, consumption, challenges and expectations in Africa and other developing countries.
One of my goals in life was to interact with people from different parts of the world with different cultures. This interaction has opened up my mind to a world that I only saw through social media and TV. I am grateful that through this experience, I got to bond and form new friends with my fellow delegates.
In the Venice Biennale, we got to visit:
The British Pavilion, represented by Sonia Boyce, a British Afro-Caribbean artist and educator, living and working in London. She uses performance and audio-visual elements in her work. The title of her exhibition in the Biennale is 'Feeling Her Way' and was curated by Emma Ridgway.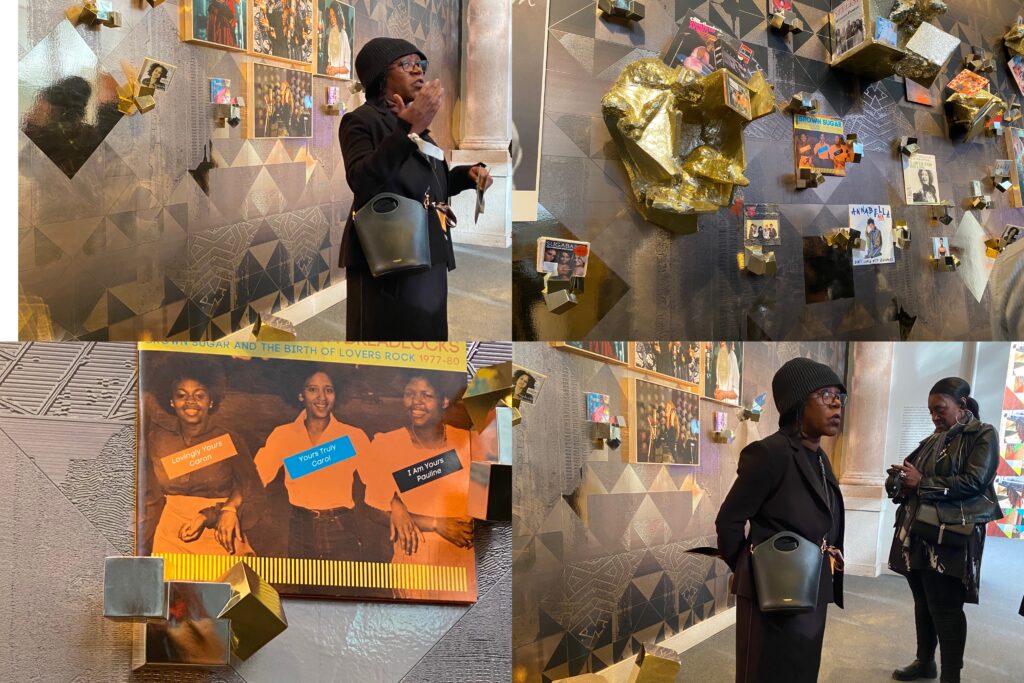 The Uganda Pavillion, represented by Acaye Kerunen, a Ugandan multidisciplinary performance and installation artist and Collin Sekajugo, a multimedia artist. The title of the exhibition in the Biennale is 'Radiance – They Dream in Time' and was curated by Shaheen Merali. Acaye creates installations using natural fibres as the main material. Collins' work also involves multimedia by using photo prints, polypropylene and acrylic on canvas. I was mostly intrigued by Acaye's installation as it tells stories of women oppression in Uganda.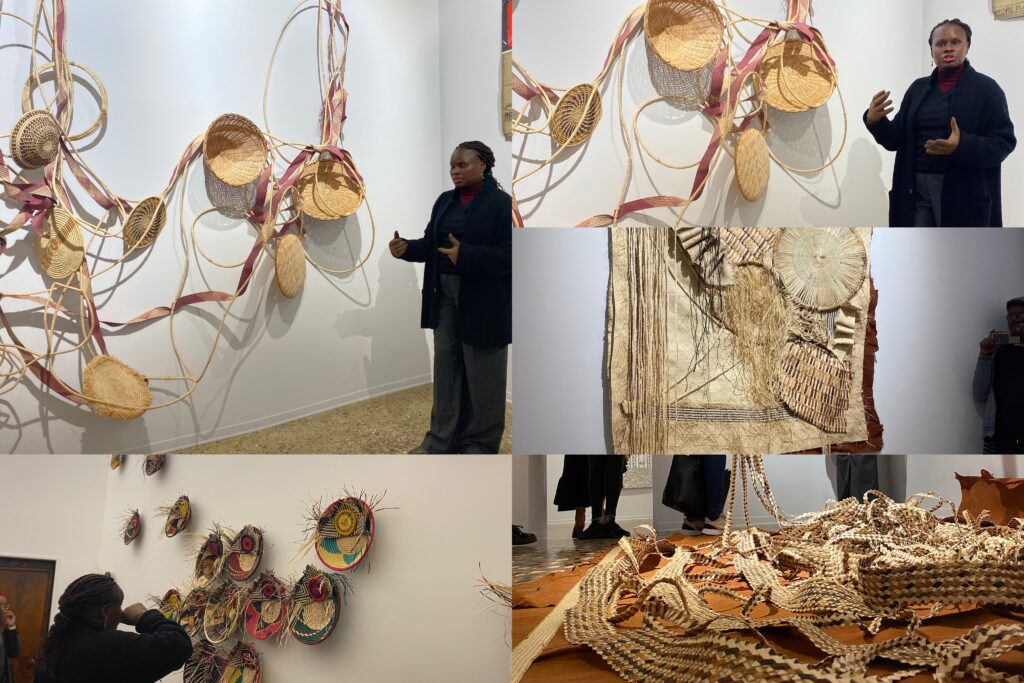 The Kenyan Pavillion, represented by visual artists Dickens Otieno, Syowia Kyambi, Kaloki Nyamai and Wanja Kimani. The title of the exhibition is 'Exercises In Conversations' and was curated by Jimmy Ogonga. Dickens' work features sculptures and tapestries made of woven strips derived from discarded aluminium cans. Syowia's work cuts across photography, video, drawing, sound, sculpture and performance installation. Kaloki's works are multimedia and characterised by rich layers, offering fragments to be pieced together slowly. Wanja Kimani's work is an intersection of art, evolutionary ecology and the politics of gender and sexuality. She showcased watercolour paintings on picture frames and a film on the "weathering down of the human body".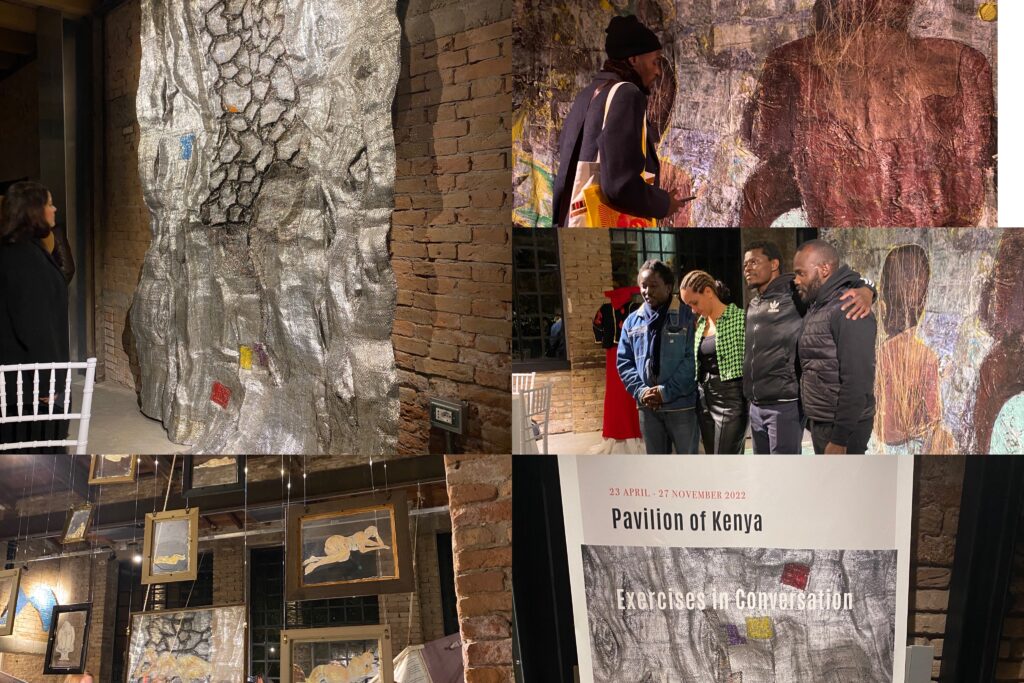 The Scotland Pavilion, represented by Alberta Whittle, whose work focuses on decolonisation of western histories. The title of her exhibition was 'Deep Dive (Pause) Uncoiling Memory'. Alberta's work is an environment containing works in tapestry, film, and sculpture connected through a shared vocabulary of motifs and ideas.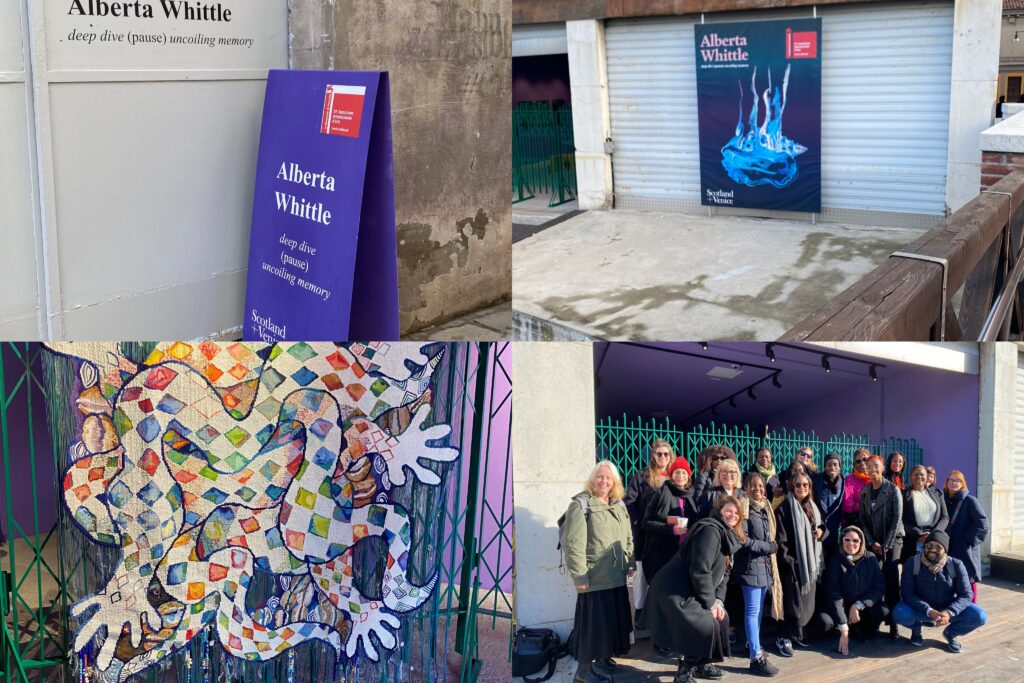 In the South African Pavilion, we met Lebohang Kganye who uses photography to examine the relationship between storytelling and truth.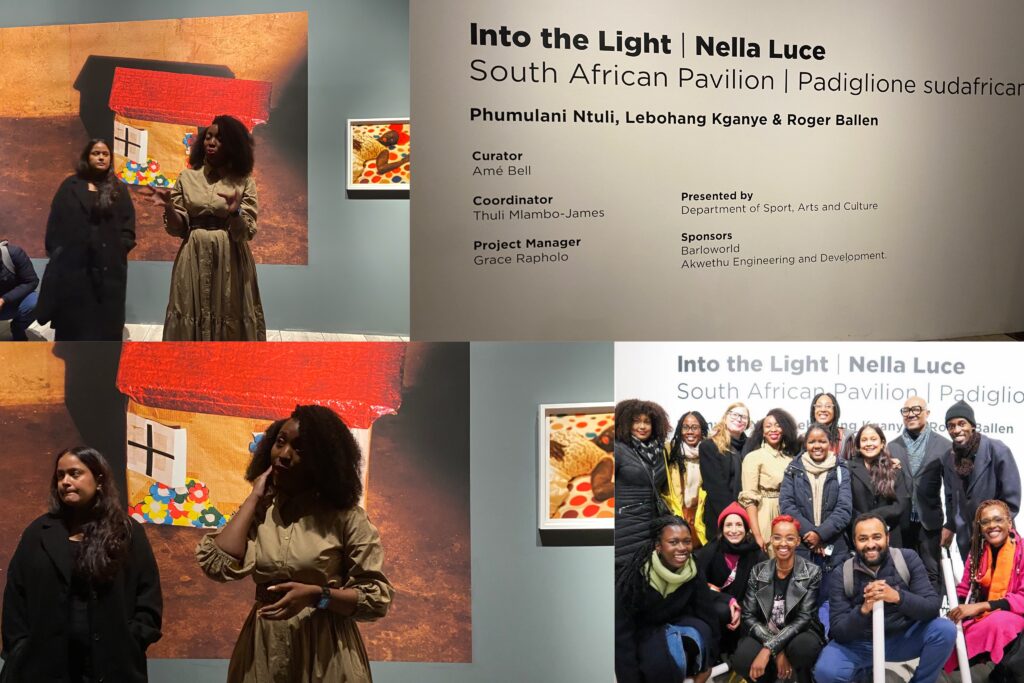 Lastly, the French Pavilion, represented by Zineb Sedira a London-based Franco-Algerian feminist photographer and video artist, best known for work exploring the human relationship to geography. The title of her exhibition is 'Dreams have no titles'. Zineb explores life in the 60s and 70s in France by creating an installation of French settlement of that period. I particularly enjoyed her installation because one could interact with the items.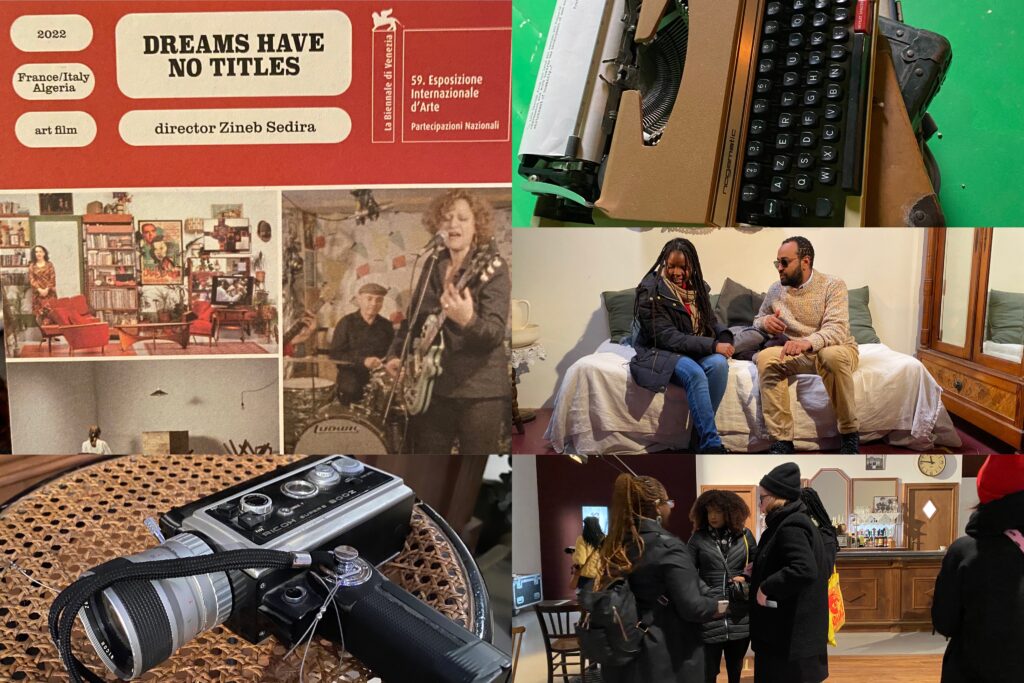 Take home
Out of all the artists we met, the work of Alberta Whittle stood out as a great inspiration to me. The fact that Whittle draws on her research into the African diaspora and the decolonisation of Western histories resonates with my aspirations to see Africa tell her own stories as opposed to that propagated by the west. Fictional DC and Marvel comic characters such as Superman, Spiderman, and Ironman are more popularised in Africa than the continent's own legendary folk and cultural heroes who had amazing powers and were actual living persons. They were known for their infallible qualities as prophets, seers, healers, magicians, warriors and royals. Their stories were passed down through oral narration and with time got lost to new generations. Bringing to life these legends is the inspiration behind Shujaa Stories.
In the delegation we experienced a lot of cross-cultural exchange and collaboration. Firstly through our diverse cultural backgrounds and secondly through the art showcased in the Biennale. One significant moment for me was seeing the outstanding work of  Uffe Isolotto,'We Walked the Earth' featured in the Danish Pavilion . His work brings us into a Gothic Nordic fairy tale in Danish culture."